Chill And Relax is an award-winning nootropic to help you relax, alleviate stress and improve your mood. Developed through years of clinical research, it targets the brain's multiple pathways related to stress, mood, and relaxation; All while providing neuroprotection and helping you feel better.
You will earn up to 150 points for purchasing this product.
Chill And Relax Product Details

Chill And Relax contains the best natural and synthetic nootropics on the market intended to help users relax and improve their mood. These ingredients help you with antianxiety, detoxification, anti-stress, relaxation, focus, clean energy, mood improvement, and calming effects. It provides a way to "take the edge off" while receiving all the benefits for your mind and body.
Usually taken during high-stress periods or when you need a break, Chill And Relax can reduce anxiety and stress while improving your mood. A relaxed and calm mind will get you ready to solve any future problem that stands in your way. Some might call it the best brain vitamin to help you relax, alleviate stress, and get rid of anxiety; We just call it Chill & Relax!
The ingredients in Chill And Relax are also known as detoxifiers, which help the liver process toxins more effectively and are even used to prevent hangovers or even help the next day!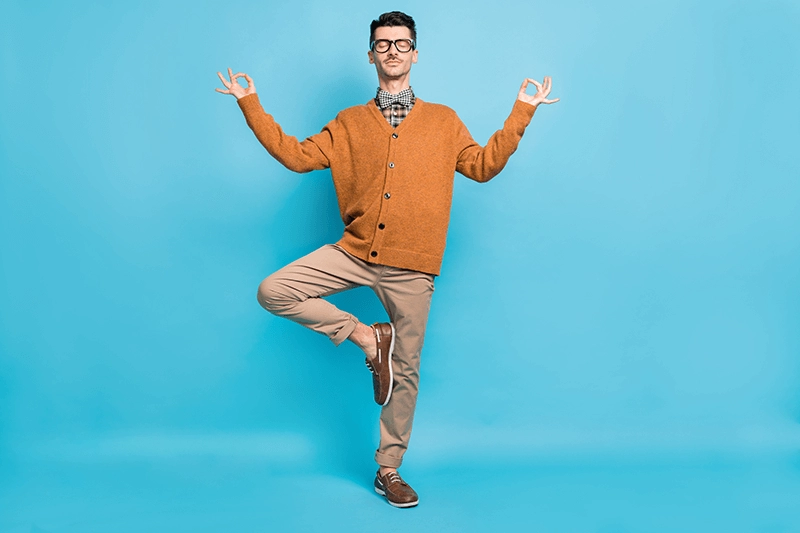 When You take Chill & Relax From Bright Brain, It Targets & Promotes: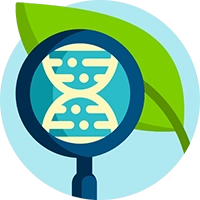 Quality Ingredients
All ingredients are lab tested
Quality is guaranteed
Natural & Synthetic Ingredients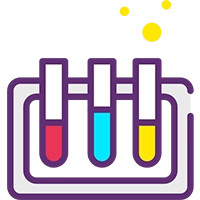 Science Not Marketing
Doctors, Scientists, and Chemists
Trust our science and experience
All Lab Tests Provided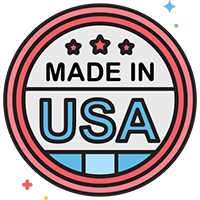 Made In The U.S.A.
Headquartered in Chicago, Illinois
International Footprint
Multiple Shipping Facilities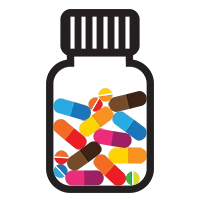 What's Included
30 Capsules
400 mg / Capsule
Brief Ingredient Summary
(More Information & Citations On The Ingredients Tab Above)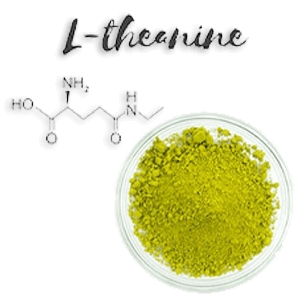 L-Theanine is a unique amino acid from tea leaves that have been proven to relax the mind and reduce stress without causing drowsiness.‍ It works by modulating levels of various brain chemicals, increasing the levels of inhibitory neurotransmitters and actively blocking the overproduction of excitatory neurotransmitters that are typically triggered by stress.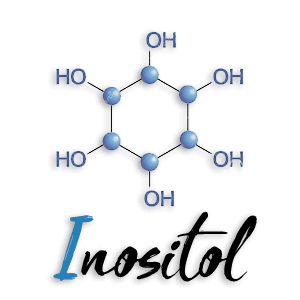 Inositol is a naturally occurring substance that's similar to the B vitamin complex and is sometimes referred to as vitamin B8. Since all major neurotransmitters require inositol to relay messages to the brain and body, it's essential to communication between brain cells and thus has a significant impact on mood and cognition.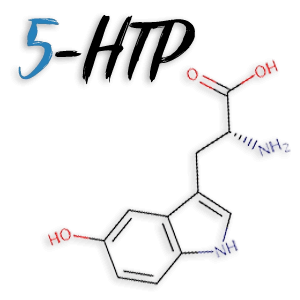 5-HTP is an amino acid that is naturally produced in your body and is the immediate precursor of serotonin. It is specially formulated to work with the other ingredients to assist in the delivery and usage of chemicals needed in your body to improve your mood and help you relax.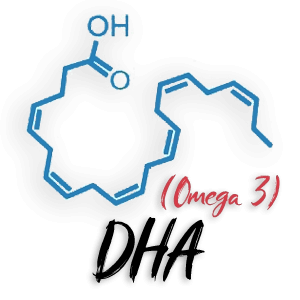 DHA is an omega-3 fatty acid. It is crucial for the healthy structure and function of your brain at all ages. DHA impacts your brain's signaling systems, neurotransmitters, memory, learning, focus, and attention. It acts as a "superhighway" that facilitates cellular communication between, and within, cells.
Supplement Facts

Total Quantity

30 Capsules

Amount Per Capsule

400 mg

L-Theanine

200 mg

Inositol

100 mg

5-HTP

50 mg

DHA (Omega 3)

50 mg

Other Ingredients: Gelatin, L-Glutamine, Magnesium Stearate
Chill And Relax Ingredient Details
Per FDA requirements, Bright Brain makes no health claims or medical statements regarding its products. Nootropic supplements are not approved by the FDA and are not intended to diagnose, treat, cure, or prevent any disease and should not be used by those with health risks or before consulting your physician.
All information and statements are provided for reference only. They include citations from medical studies, clinical trials, or research, and are only for individual ingredients and not the complete Bright Brain product listed here. The chemicals found in nootropics might have risks. Misuse of this product may result in adverse reactions.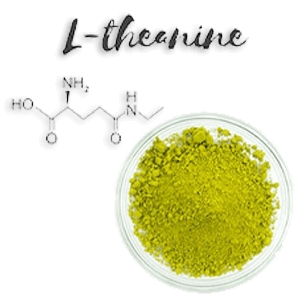 L-Theanine is a naturally occurring amino acid found primarily in green tea leaves. It is an effective anxiety reducer that can also improve memory, attention, and mood and has been proven to relax the mind without causing drowsiness.‍[1]
L-Theanine is a recognized anxiety reducer (anxiolytic) that has been shown to improve sleep quality and positively affect both mental and physical stress symptoms by inducing a feeling of calmness and reducing heart rate and blood pressure.‍[3]
L-theanine does not act as a sedative that depresses central nervous system activity; on the contrary, it works by boosting levels of calming brain chemicals.
Studies show that L-Theanine has enormous potential as a neuroprotectant that can also help prevent oxidative damage in the brain,‍[4] and may even help offset the cognitive decline associated with aging.‍[5]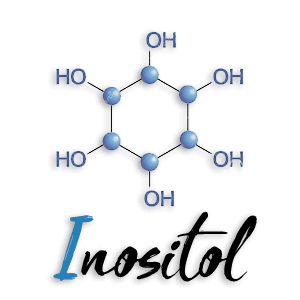 Inositol is a naturally-occurring substance that's similar to the B vitamin complex and is sometimes referred to as vitamin B8. Though it's not officially recognized as a vitamin, it's actually a carbohydrate that the body can synthesize from glucose.
Inositol is essential to both physical and mental function. It's a primary component of cell membranes, and it's present in all body tissues. It helps the body break down and metabolize fats, lowers blood cholesterol, and prevents fatty buildup in the liver. Inositol is also crucial to brain function, playing an active role in virtually all brain systems. Because all major neurotransmitters require inositol in order to relay messages, it's essential to communication between brain cells and thus has a significant impact on mood and cognition.
Known to be an isomer and sugar alcohol of glucose, inositol is a nootropic that plays a very important role in neuron signaling and is in charge of the nerve cell communication. It directly controls the making of phospholipids, the main component of the cell membrane. It also regulates the transport of neurotransmitters, proteins and amino acids across the brain cells.
Since it's so effective in boosting neurotransmitters, it's mostly used as a nootropic to treat depression, OCD, anxiety, and panic attacks. Myoinositol makes up to 95% of all inositol in the human body. It regulates the consumption of cell energy and cell metabolism, affects long-term potentiation and helps repair DNA.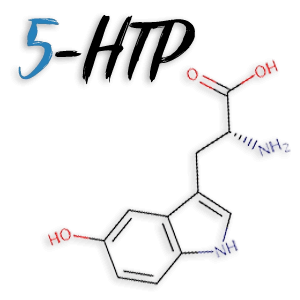 5-HTP (5-Hydroxytryptophan or oxitriptan) is an amino acid that's synthesized from the essential amino acid tryptophan and converted to seratonin within the body. Up to 90% of your body's serotonin is made in your intestines but serotonin cannot cross the blood-brain barrier to increase the seratonin levels in your brain. This is where 5-HTP comes in.
5-HTP crosses the blood-brain barrier more readily than tryptophan and gets synthesized into serotonin at a faster rate than from tryptophan to enter your brain.
As a neurotransmitter, the serotonin 5-HTP creates in the brain influences directly and indirectly, the majority of your brain cells for a calm, relaxation and deep sleep.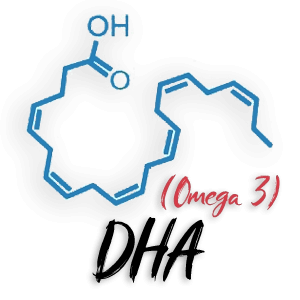 DHA (docosahexaenoic acid) is an omega-3 fatty acid essential to a healthy and properly functioning brain. The human brain is actually made up of about 60% fat and much of that fat is DHA. 15 – 20% of your cerebral cortex is DHA. Even the retina in your eyes is 30 – 60% DHA. Making DHA the most essential nutrient for eye and brain health.
Your body does not make DHA on its own. So you must get it from food or a supplement. And if you are a vegan, you are at serious risk of a life-threatening DHA deficiency.
DHA is an essential nootropic that acts as a neuroprotecant, increases neurotransmission, cognitive function, memory, learning, and helps repair and grow new brain cells.
Recommended Usage
Provided Solely As Suggested Guidance For Those Eligible To Take And Use Product
Take 1 pill in the morning and 1 pill in the afternoon as needed.

We recommend not taking this supplement on an empty stomach.

It is very important to drink more than your regular amount of water, to keep hydrated and prevent headaches with most nootropics.

Some ingredients, although rare, can cause drowsiness.

With any nootropics, it is recommended that any long-term use have periodic randomization or reduction of intake rates to ensure no tolerance or similar issues develop during usage.

Do not operate vehicles or machinery during usage.
Contraindications
If you experience any side effects when taking Chill & Relax, you should stop taking it and seek medical advice.

Do not consume alcohol or recreational drugs if you have taken nootropics.

Nootropics should only be taken by healthy individuals, where they can be legally consumed. Do not take any Bright Brain Nootropic products if you have any medical conditions, are pregnant, intend to become pregnant, or have heart conditions.


Until a person experiences how this product affect them, they should not drive a car or operate heavy or dangerous machinery.

Always contact your physician or medical specialist before taking nootropic supplements.


Ingredient Specific Contraindications
L-Theanine might lower blood pressure. In theory, L-Theanine might increase the risk of blood pressure dropping too low in people prone to low blood pressure. If you have low blood pressure, discuss L-Theanine with your healthcare provider before starting it.
Although no cases have been recorded, Inositol is not recommended for individuals with depression or currently taking medications related to mood or bipolar disorders.
If pregnant or

breast-feeding,

ask a health professional before use.
Omega-6 fatty acids can make breathing more difficult in people with COPD. Do not use omega-6 fatty acids if you have COPD.

High intakes of omega-6 fatty acids in the diet can increase the risk of developing high blood pressure in people with diabetes. Until more is known, do not use omega-6 fatty acid supplements if you have diabetes.

Omega-6 fatty acids can raise triglyceride levels. Do not use omega-6 fatty acids if your triglycerides are too high.
L-Glutamine should not be used by individuals with liver or kidney issues, severe hypertension, MSG sensitivity, seizures, or people with bipolar disorder.
Do not take if allergic to gelatin.
For a full list of common questions and much more information about Absolute Focus and other Bright Brain nootropics, browse through the FAQ by clicking here.
Anti-Anxiety, Appetite, Confidence, Energy, Heart Health, Mental Edge, Mood Enhancement, Neuroprotection, Relaxation, Sleep Quality, Socializing, Stress, Vitality
May cause drowsiness. Be careful when driving a motor vehicle or operating machinery. Check with a qualified healthcare professional before using this product if you are under the age of 18 or have ANY pre-existing medical condition or if you are taking any prescription medications. KEEP OUT OF REACH OF CHILDREN. STORE IN A COOL, DRY PLACE.
Certificates of Testing, Purity and/or CoA
All of Bright Brain's products have the best ingredients available. Every manufacturing batch is tested for purity and certificates of analysis. Wholesalers, Retailers, & Distributors may request a certificate or more information, please contact us with your direct request.
Warning And Disclaimer: These statements have not been evaluated by the FDA. This product is not intended to diagnose, treat, cure, or prevent any disease. Keep out of reach of children & pets. Consult your physician before any use including if pregnant, plan to get pregnant, nursing, or have a medical condition or are taking any prescribed medications or other supplements.
For months I tried many nootropics out from different vendors for my team of developers, but in the end, I found that Bright Brain has the best. My team uses Absolute Focus almost daily and their productivity has skyrocketed. I would say its just a coincidence but since we tried other brands, I know it isn't! Cheers Bright Brain!
Very happy with Bright Brains products, it has allowed me and my pro gaming team to conquer!!! We use Cram for every single tournament. Also, I want to say, thank you for the great support. I wasn't sure what products to try and after a few conversations with their support team, we got the right product and are now kicking more butt than ever! AAA++
We love Bright Brain's Crash & Reboot! It makes getting a good night to sleep easy. My husband and I both have extremely stressful jobs and find getting a night of good sleep not only hard but almost impossible! Crash and Reboot gives me the best night's sleep I have ever had and also doesn't leave us drowsy or foggy.